In one of the recent house cleanouts, I found a lovely bundle of fabric–Linen and butterflies.  How could I leave it?  It was so very pretty I set it aside, hoping there would be enough there to make something.
This last week I got the bundle out and unrolled it.  It had been cut, but the pattern pieces (not the pattern package) were still there.
A brief internet search showed me that Simplicity 5409 was this dress. Publication date 1964.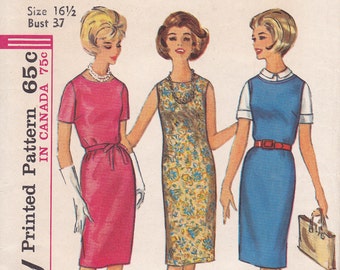 It was in a size I was certain would fit Daughter.  So, nothing to do but sew it up.
Ta-dah!  A lovely summer shift.
Only 51 years in the making.
We had to add some darts to better fit Daughter's shape, but overall I think the effect is lovely.
UFO no more!